Familiar Faces on Old TV Shows
Watching classic Have Gun Will Travel episodes, finding familiar actors. Here's six episodes in a row.
John Hoyt (1905-1991) IMDb
Another regular character actor, appeared twice in Have Gun. We just watched him in S3.E22, "The Ledge," aired Feb 13, 1960, where he played "Dr. Stark." I kept thinking, I know him from some other show, also as a doctor. Sure enough, he was "Dr. Phillip Boyce," the "Bones" to Jeffrey Hunter's captain in the original Star Trek pilot.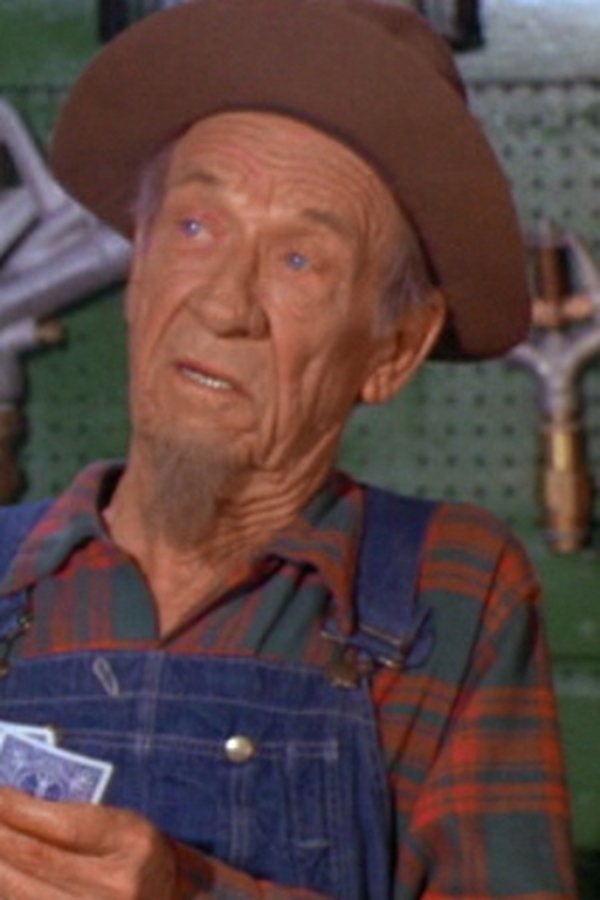 Hank Patterson (1888-1975) IMDb
Was in ten episodes of Have Gun. We just saw him in S3.E23, "The Lady on the Wall," one of a collection of geezers in the bar of a dying town. Eminently recognizable as Fred Ziffle, from Green Acres.
Harry Carey Jr. (1921-2012)
Classic and familiar character actor, was in a dozen different Have Gun episodes. We just saw him playing the Sheriff in S3.E24, "The Misguided Father," aired Feb 27, 1960. He was one of the teasing geezers in the bar in Back to the Future 3.
Philip Ahn (1905-1978) IMDb
"played hundreds of Chinese and Japanese characters during a long career."
Was in "Hey Boy's Revenge," aired Apr 12, 1958, played W Chung, but we just watched him in "The Hatchet Man," S3, E25, aired Mar 5, 1960, played Hoo Yee. Best known to us as "Master Kan" in the 1970s Kung Fu series.
Ken Lynch (1910-1990) IMDb
A wealthy financier hires Paladin to protect him in S3,E26 "Fight at Adobe Wells," aired Mar 12, 1960. The financier was played by Lynch. Where, I wondered, do I know him from? Ah! He was in the Star Trek episode "The Devil in the Dark," where he was "Vanderberg" the head of the mining colony being attacked by a mysterious monster. That's the episode with the memorable line: "I'm a doctor, not a bricklayer!"
James Coburn (1928-2002) IMDb
Paladin has to square off against a Texas gunslinger (Coburn). Shocker! Paladin won. Coburn was also in an earlier episode of the same season.
Like to see what-all the old actors were in. Some folks seem to be in just about everything, back in the day.